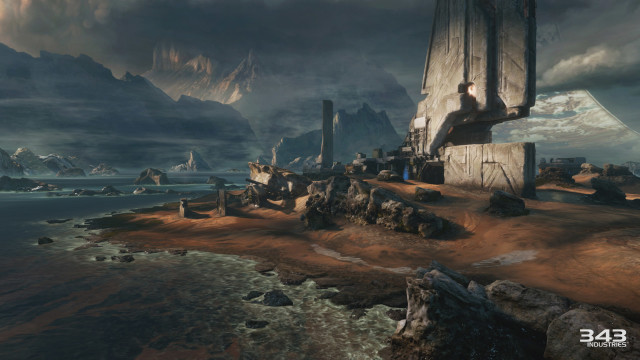 May's content update for the Master Chief Collection is slated to be a big one with the ODST remaster and the new Halo 2: Anniversary map Remnant, the remake of Relic.  There's no specific news on what patches will come to the game, but more details will be available as the time draws to a close for the update.  The Halo 2: Anniversary playlist has been updated to 4v4 as well as Rumble Pit to 6-8 players, and they're still focusing on making BTB up to 8v8 players.
The newest featured playlist, Team Objective, landed earlier this week featuring all five games and SWAT is now a permanent playlist.  The Halo: CE playlist will now have the first two slots as slayer variants per community feedback and are looking into getting the radar remove from the appropriate gametypes in this playlist.  Map additions include Burial Mounds in Halo 2 Classic, Exile and Harvest CTF in Halo 4, Longest in Team slayer and reduced the occurrence of Team BRs on Warlock in H2A.  Halo 3 map variants and the Halo Championship Series playlist have also been updated.  Ranks will be coming to Halo: CE, Halo 2 Classic, Halo 3, Halo 4 and Team Hardcore leaving the other playlists still skill matched, but unranked.
HCS Season 2 Online Cup 2 is going on this week preceding another five online cups leading up to PGL Indianapolis, which will offer $50K in prize money.  If you missed any of the Iron Games Atlanta action or need an update on season two, then Bravo has you covered with the latest HCS update.