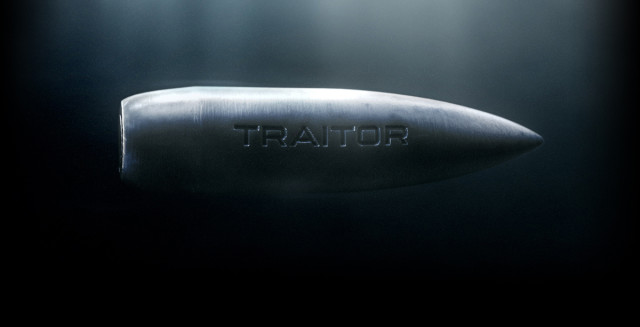 A new Halo 5: Guardians countdown teaser site was revealed by a tweet from Frankie earlier this evening.
The countdown is on http://t.co/mnEg1I3ooM #Halo5 #HUNTtheTRUTH

— Frank O'Connor (@franklez) March 20, 2015
Speculations are a teaser trailer of some kind will be unlocked at the end of the countdown which happens on Sunday, March 21st at 9:00PM Eastern, 6:00PM Western, 1:00A GMT Monday, March 22nd.  The site has an image with the word "TRAITOR" engraved on a bullet and the quote, "What seems like the end, is only the beginning", when shared with the #HUNTtheTRUTH tag.  No additional information is available at this time, but it does beg some interesting questions like, who is the traitor being reference and what new stories will begin to unfold from this betrayal.
Discuss in our forums!