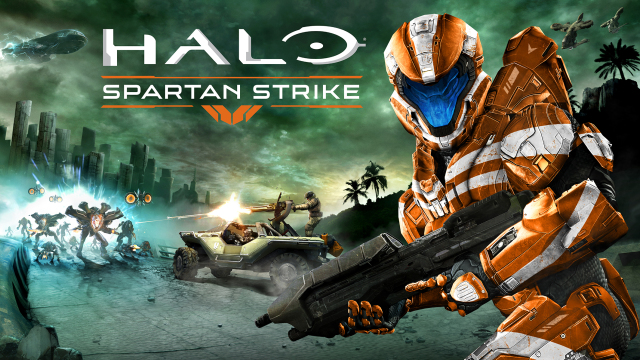 The next installment of Halo twin-stick shooters is coming with Halo: Spartan Strike.  The spiritual successor to Spartan Assault comes with new Promethean enemies, new weapons, new armor abilities, drivable Warthog and the new Kestrel VTOL!  Spartan Strike starts in New Mombasa and takes players through 30 missions to Gamma Halo.  Spartan Strike is developed by 343 Industries in conjunction with Vanguard Games and releases on Windows 8, Windows Phone and Steam December 12th, 2014 for 5.99USD.
IGN sat down with Fred LaPorte from 343 Industries talking about Spartan Strike and some of the new features we will see in the game.  The game starts in 2552 during the events of Halo 2 as you are trying to recover an artifact in New Mombasa the Covenant are trying to recover and eventually takes players to 2557 during the events of Halo 5 on Gamma Halo and New Alexandria.  There are currently no plans for Xbox platforms or other mobile platforms.  Windows and Steam achievements are separate and three of the Windows achievements will unlock entitlements in The Master Chief Collection.  Micro-transactions have also been removed.
Discuss in our forums!
This slideshow requires JavaScript.