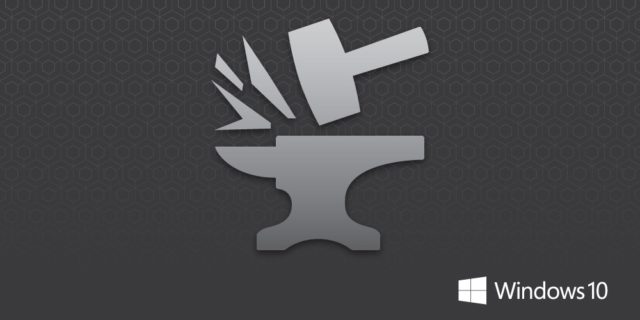 Since Forge was created for Halo 3, creators have been able to create their own custom maps for the franchise. While the tools for Forge have evolved over the lifespan of its existence, Halo 5 brought arguably some of the most drastic changes to the platform.  Today, 343 Industries takes it one step further announcing Forge – Halo 5: Guardians Edition coming to Windows 10.  This free tool harnesses the same power and features of Forge as it exists in Halo 5 today with some added features targeted specifically to PC:
Keyboard & Mouse Support – For the first time ever, Forgers will have the option of using a keyboard & mouse allowing for more precision control than ever before.
Increased Resolution – Support for multiple resolutions including 4k.
Test and Play with Friends – Enlist the help of Friends to help build, test, and play your Forge creations on Windows 10.
Build on Windows 10 and Publish to Xbox One – Experiences built on Windows 10 can be published to and played on Xbox One, opening the doors for countless new experiences to be enjoyed by players all over the world.
There will be more information about Forge for Windows 10 later this year, but in the meantime more updates are slated to be added to Halo 5: Guardians including new environments, advanced file sharing capabilities, new pieces, palettes, props, and much more. You can read more about the announcement over on Halo Waypoint.