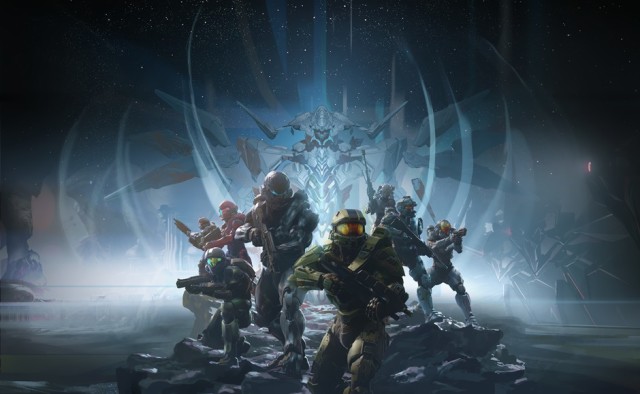 Yesterday, 343 Industries made the complete Halo 5: Guardians Soundtrack available for streaming on SoundCloud for a limited time. If you want to keep listening to the music, you can now pre-order your copy of the soundtrack in a variety of different formats.  According to Xbox Wire, there will be four different editions:
Digital Edition ($15.99) available for pre-order now from iTunes and Amazon with instant access to five tracks: "Halo Canticles," "Light Is Green," "Kamchatka," "The Trials," and "Osiris Suite, Act 1"
Standard CD/LP ($24.99) with MP3 download card
Clear Vinyl ($24.99) only available at Hastings with a limited run of only 1,000 copies with MP3 download card
Limited Edition ($49.99) with the following

2 compact discs
Vinyl double album
Blu-ray with 5.1 Surround-Sound edition soundtrack and cinematic exclusive, "The Sprint – Making Halo 5: Guardians"
Orchestral sheet music of "Jameson Locke" from the recording session at Abby Roads Studios
Digital download card featuring exclusive bonus tracks
Which version of the soundtrack are you getting? Let us know in the forums!