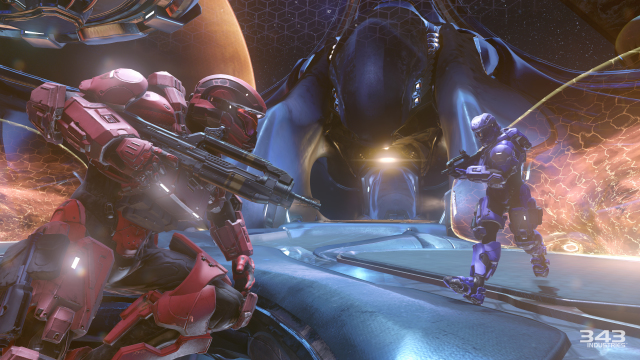 A feature that has been demanded by fans for such a long time is finally getting its revelation in the Halo 5: Guardians Multiplayer Beta: Spectator Mode.  For years we've watched streams and tournaments played from the players point of view, which has been a blast to watch for anyone that's been a huge fan of competitive Halo or live streamed events, but a spectator mode has always been longed for.  For the multiplayer beta, the spectator mode will allow you to go into a friend's game and watch from their player's point of view in live time and even rewind and fast forward while the game is in progress.  We're still looking to get more details on what is all possible with the basic spectator mode, but judging by the answers we got, there will be an advanced spectator mode possibly usable by tournament organizers, which could support things such as instant replays, map cameras that can be switched to during a match, fly-out cameras during a game and much more.
UPDATE: We received word from Josh Holmes that there is no limit to how many people can spectate a game at any one time and you are able to enter fly-cam mode when spectating a game.  They do have in mind how this could introduce elements of cheating, regarding spectator mode, but there's possibly an inherent delay that could offset that in the time of the beta.
Discuss in our forums!