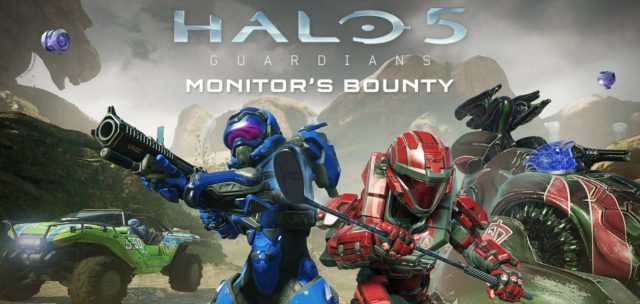 Halo 5's newest content update, Monitor's Bounty, has been formally announced and detailed today. It contains a great deal of highly anticipated REQ items, forge updates, a custom games browser, and much more. Monitor's Bounty is the tenth update that Halo 5 has received in the past year, and has been thoroughly teased in the past few weeks. Tomorrow will pertain to many more announcements, most of which involve Forge and any details not covered in this preview. This brand new update will be available on Xbox One and PC on December 8th, but no live-stream this time around. Of course, releasing with this iteration is the "Voices of War" REQ Pack that has been heavily spoken about.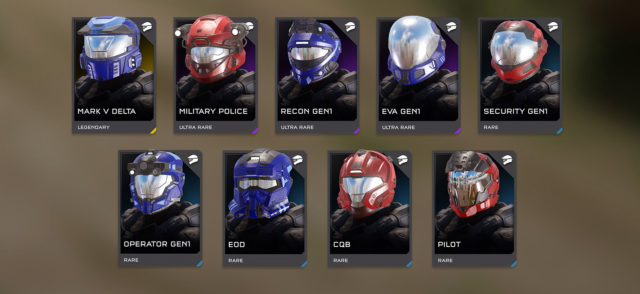 Running down the very long list of additions so far, the update will include two new Forge canvases, Barren (desert) and Depths (underwater). On the subject of REQ items, this update will bring about the long awaited Wasp variants teased last update, as well as the return of the Halo: Reach grenade launcher, variant in tow. The Sentinel Beam will make its return from Halo 3, and the Anti-Air Wraith will finally become an item usable without glitches, as it was in Halo 3 and ODST. Plus three new assassinations and stances, a new set of scopes (presumably Forerunner based on the cards), and three new skin sets usable across all loadout weapons. And the biggest announcement, the return of 9 fan-favourite helmets coming in 2017, all earned by "playing the game".
If you want more details on what's coming this update, such as the customs browser, observer mode, and new Forge mini-games, head on over to HaloWaypoint.com for the full article.