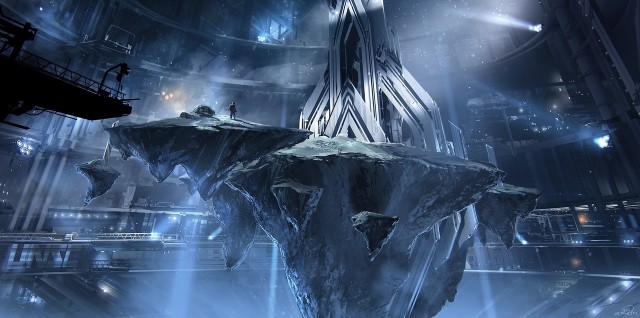 Novels have always provided a deeper glance into the Halo Universe for those daring enough to venture forth.  This year, five different publications will hit the shelves, both digitally and physically expanding on known parts of the universe and some setting the groundwork for Halo 5: Guardians.  New Blood, currently available, details the life of Gunnery Sergeant Edward Buck after the events of ODST and his role as a Spartan, which we'll be covering in an episode here in the near future.
In last week's Canon Fodder, Jeff "GrimBrother One" Easterling lists out the upcoming publications along with their release date. An important one to not is Halo: Shadow of Intent by Joseph Staten, the former Lead Creative Director of the Halo Franchise while it was under the hands of Bungie.  Some may remember one of his previous novels, Contact Harvest, when we learn about Humanity's first contact with the Covenant.
Grim also sat down with Frankie to talk about his short story writing for Halo publications and the current state of the extended universe.  343 Industries is looking to other forms of media that allows people to dive into digital shorts for those who don't like to sit and read a long time, but still using traditional print to offer long expositions that dive into the greater expanse of the growing universe.  Frankie explains that the universe as it stands today is a lot more complex than the earlier years of the franchise saying:
We had a known bad guy that couldn't be reasoned with. We had an opaque mystery in the Forerunners that couldn't be penetrated. We had simple, almost binary motivations and everything was either good or evil. Now we have a galaxy in chaos and a lot of nuance in motivations and politics. We have Covenant with their own agenda, we have the beginning of an Elite civil war. We have a religion in tatters but perhaps in the beginning of a revival. We have Halsey whose past crimes have been exposed, but then so has the victory and good those crimes were in service of. And of course, we have the Master Chief dealing with the loss of a vital part of his own identity, and questioning his past. All of that stuff is feeding into the novels and comics and it's all grist for the mill.
Here's what we can look forward to this year:
Halo: New Blood by Matt Forbeck – a digital-first short novel released on March 2

Halo: Hunters in the Dark by Peter David – a full-length novel on sale June 16

Halo: Saint's Testimony by Frank O'Connor – a digital single on sale July 27

Halo: Last Light by Troy Denning – a full-length novel on sale September 7

Halo: Shadow of Intent by Joseph Staten – a digital-first novella on sale December 7