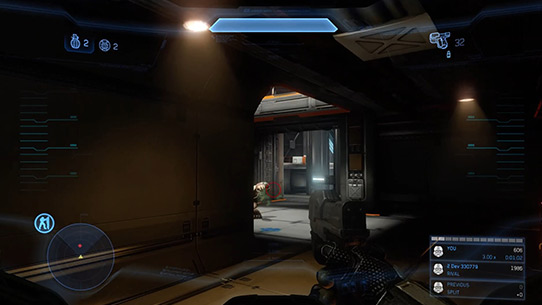 Halo: The Master Chief Collection is taking the campaign experience to new heights introducing an all new leaderboard system that takes Halo 3, ODST and Reach's scoring system to a whole new level.  We already know from the list of achievements announced last week that every campaign will have timers and scoring, and with the new leaderboard, you can compare your progress to friends in real time!  From the unified UI, you can select a rival that will enable a HUD element in-game that tracks your score and time progress against your rivals.
One other feature mentioned in the video is the ability to select an achievement from your career stats and automatically jump to the right mission or playlist with the correct settings to earn the achievement, similar to Halo: Reach's challenges.
Discuss in our forums!