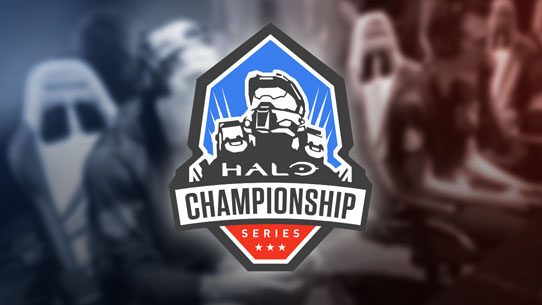 Many of us undoubtedly watched this weekend's Halo: The Master Chief Collection Launch Invitational and see Believe the Hype take the first place prize for the tournament.  With the invitational over, now it's time for the Halo Championship Series to start kicking things off and right now, registration is open and free over on ESL.  There are currently three pre-seasonal, online cups you can register for that are 4v4 taking place on the next three Sundays.  In additional to the online cups, 343 is partnering with other tournament organizers to officially sanction tournaments that will allow teams and players to earn HCS points for the league.  The first officially sanctioned event will be the Iron Games Columbus LAN event hosted by Iron Gaming December 12th-14th in Columbus, Ohio; the second being the Halo 2 Anniversary 10K tournament hosted by UGC January 2nd-4th in St. Louis, Missouri.  All officially sanctioned HCS events will be played on Halo 2 Anniversary, and while official rules will be coming soon, here's some more details 343 Industries and ESL have released on the league in addition to last week's announcement:
The official game of the Halo Championship Series is Halo 2: Anniversary.
HCS LAN event point allocations will be broken down into tiers based on total prize pool and bracket size. For example, a tournament with a $5,000 prize pool will award less points than a tournament with a $25,000 prize pool.
Several established tournament organizers are already on board, and will be announcing their events shortly. In the coming weeks, additional tournament organizers will be able to apply to become an official HCS sanctioned partner.
In addition to awarding official HCS points, 343 Industries and Twitch look forward to working with and supporting tournament organizers in a variety of ways to ensure the best experience possible for players and fans alike. This includes, but is not limited to financial support, tech support, promotional support, talent and production support, and more.
Discuss in our forums!