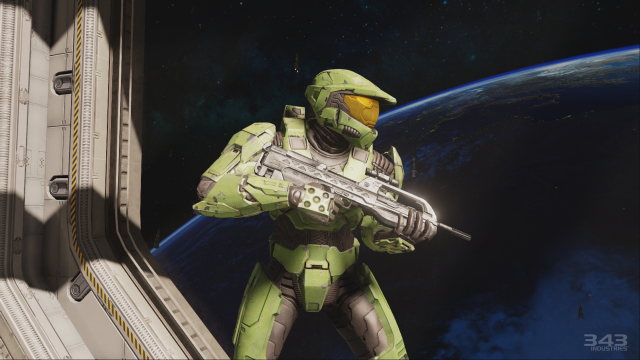 Today, Halo fans everywhere rejoiced when the announcement came in that Halo: The Master Chief Collection has gone GOLD, but that's not all!  Since the game is ready for prime time, you can pre-order your digital copy of the game and pre-download the content today from the Xbox Marketplace.  The digital version does come with the Microsoft Store pre-order Boom Skull so you don't miss out on the digital goodies.
The Master Chief Collection is so large and complete that after the 45GB of space the game takes up on one disc will be a day-one 20GB update that will deliver the rest of the game's content to your console.  Campaign is playable straight from the initial game install, which you can sink your teeth into while you wait for the update to download.  Spartan Ops will be a separate update coming in December.
We want to congratulate everyone on the 343 Industries team who has made this a reality and we can't wait to play it in just under four weeks!
Discuss in our forums!