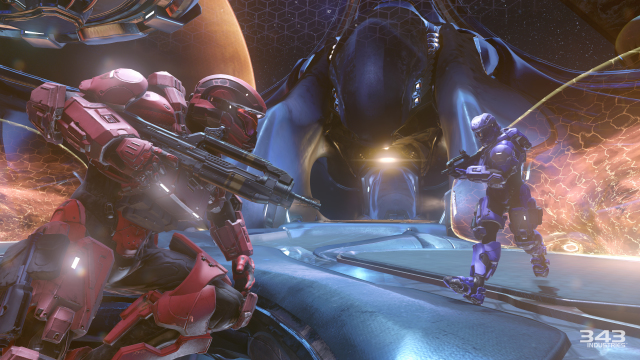 If you're eagerly awaiting to play the Halo 5: Guardians Multiplayer Beta, like we are, there's just a couple more hours before you get to dive into some high octane Halo action.  Pre-orders for Halo 5: Guardians are available today as well from participating retailers and there's all the Halo goodness packed into three different options to choose from:
Standard Edition ($59.99) – Halo 5: Guardians plus an exclusive poster, only available to those who pre-order.
Limited Edition for ($99.99) – Standard Edition plus new digital content to enhance Spartan combat and exclusive items wrapped in a uniquely designed steel book.
Limited Collector's Edition ($249.99) – Limited Edition including additional content such as a commemorative numbered statue designed by 343 Industries (Design details to come later).
Each edition is available right now for pre-order at participating retailers including the Microsoft Store, Walmart, Best Buy, Amazon, and GameStop.  Get the full details at Xbox Wire.
Launching in fall 2015 exclusively on Xbox One, Halo 5: Guardians continues the story of the Master Chief, and introduces a brand new central character to the Halo universe – Spartan Locke.  Peace is shattered when colony worlds are unexpectedly attacked.  And when humanity's greatest hero goes missing, Spartan Locke is tasked with hunting the Master Chief and solving a mystery that threatens the entire galaxy.
Discuss what you would like to see in the special editions in our forums!