Hammer Storm is February's Content Update and features a bunch of new content added to Halo 5: Guardians and is already being heralded as the largest update to Halo 5 yet.  Adding new modes and requisitions to the game, Hammer Storm continues to show 343's commitment to the community giving fans some of the most requested features.  Here's what you have to look forward to today as you launch into Halo 5.
Assault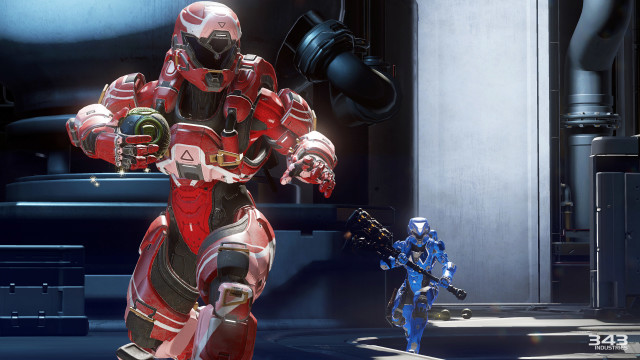 Assault makes its return to Halo with the new "ball" game mode that opens up new possibilities for custom game options never dreamed of.  This variant of the classic Neutral Bomb game mode has a few new changes to take advantage of Halo 5's Spartan abilities and other game options available to the mode.  The ball carrier will be able to double dash, melee kill with one hit and the ball will spawn at different locations on the map.
Torque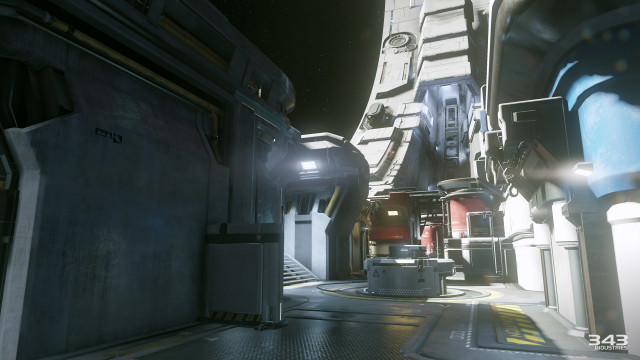 This new Arena map features a moving platform an a space station moving around a ring on the station to create the gravity for the map.  As the playing field moves around the ring, you'll see Halo 5's lighting really take shape.  The pistons on this map make for a continually changing landscape, useful for cover and map traversal.
Grifball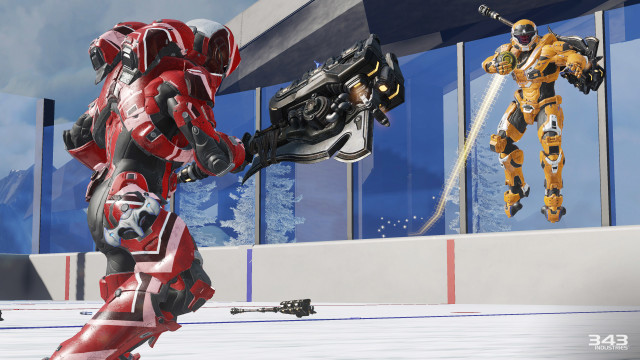 Dubbed the "sport of the future", the "best game since itself" and the "best sport within a first person shooter", Grifball makes its valiant return with its own game mode, playlist and court.  343 worked closely with Community Cartographer and GrifballHub forger Nokyard to help fine-tune the experience and create the court featured in matchmaking.  If you're looking to find out more information about Grifball or even want to play in a league, check out our friends over at GrifballHub.
Requisitions

There are 48 new requisitions coming today including some community favorites.  In conjunction with Grifball, the Gravity Hammer is returning, giving you the option of smashing your enemies instead of using projectiles and explosions.  The Halo: CE pistol also makes its return to the battle field.  Two new loadout weapon attachments include the Knight's blade and extended magazine.  The new loadout weapon skin set is the rare Last Dawn skin.  Two new Plasma Rifles also enter the arsenal of Halo weaponry: Fury and Blissful Slumber.  As a shoutout to one of the Community Cartographers, friend of the show Ducain23 is receiving his own emblem called "Ducat" with the latest requisitions.
You can check out yesterday's Hammer Storm Halo Livestream over on their YouTube channel for a first look at all the content available.  Read up on the finer details of the update over on Halo Waypoint.