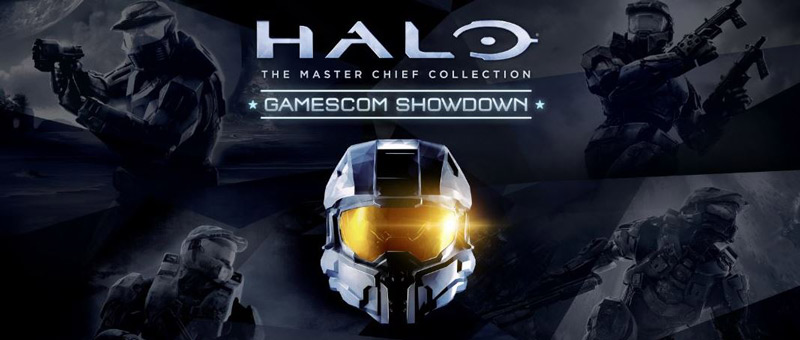 Next week marks the beginning of Gamescom in Cologne, Germany and not only will Halo: The Master Chief Collection be playable for the first time, but in partnership with the ESL and Twitch, 343 Industries will be hosting the Gamescom Showdown, a $10K tournament played on Halo 2 Anniversary.  Bravo breaks down the details in this week's Halo Bulletin:
To qualify for the finals, swing by the ESL Arena in Hall 9, where ESL will have a dedicated area for Halo: The Master Chief Collection competition. On these stations, we'll be featuring "winner stays" 4v4 gameplay, so grab three teammates (or form a team on the spot) and come compete on Ascension and one other unannounced map. The rules are simple: If your team wins 10 matches in a row, you'll take the top spot on the daily leaderboard, and if another team tops your score (and wins 11 in a row), you'll need to swing back and reclaim your spot. At the end of each day, the top teams will advance to the Sunday finals, where they'll compete for a prize pool of $10,000 USD on the eSports main stage. If you qualify, but don't have Sunday passes to gamescom, we've got you covered – all qualified teams will receive complimentary Sunday access courtesy of ESL.

The Sunday finals will kick off with a Free-For-All exhibition at 10:30 CEST, and conclude with the 4v4 finals, where the bracket will be whittled down until only one team remains. The broadcast will feature commentary from yours truly and Alex "Goldenboy" Mendez, and run from 10:30 to 17:00 CEST (4:30AM – 11:00AM EDT) at Twitch.tv/Halo. We hope you'll join us.

Tournament Schedule
Qualifier tournament – ESL Arena, Hall 9
Wednesday, August 13 – 14:00 to 19:30 CEST
Thursday, August 14 – 10:00 to 19:30 CEST
Friday, August 15 – 10:00 to 19:30 CEST
Saturday, August 16 – 09:00 to 19:30 CEST
Sunday, 17th August – ESL Arena Main Stage, Hall 9 (Watch the finals on Twitch.tv/Halo!)
Pre-tournament Free-for-All – 10:30 to 11:15 CEST (1:30 to 2:15 AM PDT)
4v4 Tournament Final – 11:30 to 17:00 CEST (2:30 AM to 8:00 AM PDT)
Tournament Prize Breakdown
1st Place: $5,000 USD
2nd Place: $1,500 USD
3rd/4th Place: $750 USD
5th-8th Place:  $500 USD

In addition to the Gamescom Showdown, 343 Industries will have other events going on during Gamescom.  They will be a part of the Xbox Press briefing airing at 8:00AM EDT broadcasted live at Twitch.TV/Xbox, have Halo: The Master Chief Collection playable on the show floor with 4v4 games running on Ascension and a yet-to-be-unveiled map, and they will be streaming with Bonnie Ross, Dan Ayoub, and Kiki Wolfkill from the Xbox Booth at 5:00AM EDT to talk about more insider news and sneak peeks at the Master Chief Collection.