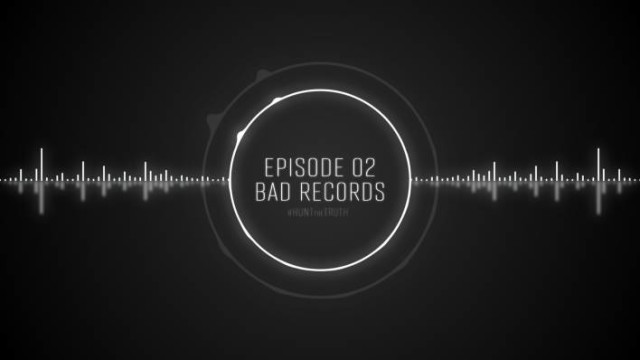 The second installment of Hunt the Truth dives deeper into the mysterious death record of John at the age of six.  Benjamin Giraud, disturbed by this finding calls Michael Sullivan, or Sully at ONI to clear up what is deemed to be a clerical error on the behalf of Eridanus II.  Planets in the outer colonies have a reputation for not keeping well-documented records, including those that had been glassed. Elle Bloom, who he had interviewed in episode one confirmed this and things started to look up as Sully had set Ben up with another ONI interview with Vice Admiral Gabriella Dvo?ák on the newest Autumn-class Heavy Cruiser, the UNSC Unto the Breach.
Once on-board, he was given the VIP treatment: dining in the captain's mess, officer's quarters, the whole shebang. When it got to his interview, Gabriella recalls the time when she served as a Lieutenant and taking part of the operation that freed people from the rebel labor camps, including John.  He stuck out to Gabriella when she first met him: tall, young and seemingly unbroken by what was subjected to them.  The Lieutenant came to know John and he occasionally opened up to her, telling her about things that happened to them in the labor camps, including the loss of his parents.  Over time, the former citizens of Elysium City began to build up a list of names of those lost over time, but Deon Govender distinctly remembers never seeing John's name on the list, despite never seeing him again after he missed the last boxing practice.  Gabriella told Ben after everything that had happened to John, he wanted to not be a victim anymore, to enlist and make a difference.
The truth, as we know it though was about to shatter Ben's world as Ellie followed up with him after he returned from the Unto the Breach.  When Ellie went to tell her and John's friends Katrina about John, Katrina said John died at the age of six.  He was perfectly healthy and then, one day, just started having medical issues the doctors couldn't figure out.  At first, they thought it was some autoimmune disease, but eventually he died.  Later, Ben had the chance to interview Katrina, although she didn't want to be recorded.  Ben wanted to discount what she was saying, but her conviction of what she knew to be true and being able to provide extensive detail was something he couldn't ignore.  Katrina also remembered that John's parent were alive and well at least up to the point when she left the planet in 2528; four years after when John's parents supposedly died.
Things didn't add up for Ben, but it was early enough on in his investigation he felt he could still make sense of these conflicting stories. But as he concludes in his latest podcast, the crack in the story was just the beginning.
In addition to the podcast, Ben made a post about a picture he took in New Mombasa when the Covenant attacked.  Many will recognize the propaganda photo in a heartbeat as it was the Halo 2 box art, but when you take a look at the actual photo he took and all the notes from the UNSC and ONI, a lot was removed to bring more hope to humanity.