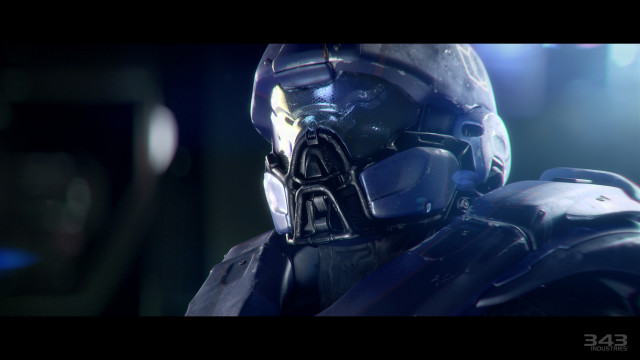 Get a First Look at the Next Generation of Halo Multiplayer
During the Xbox Press briefing, 343 Industries took to the stage to talk about Halo: The Master Chief Collection.  During the Halo presentation, they showed off more of what's to come with the Halo 5: Guardians multiplayer beta coming this December.  Not only will the beta focus on an arena style of Halo gameplay, but is an opportunity for 343 to get valuable fan feedback during the development of the multiplayer experience.
The multiplayer beta includes 11 weapons, 7 maps, 3 game modes and 7 armor sets you can customize. The arena shooter focus of the beta will include 4v4 games to refine the competitive nature at the core of the Halo experience.  The multiplayer beta also features "Fair Starts" as described by Quinn DelHoyo:
Small maps that are really tailored to 4v4 combat. We've also got fair starts. What that means is, no one is going to have a different loadout than the other person. Every member on Red Team is going to be the same as every member of Blue Team.
Multiplayer Beta Weapons
Of the eleven weapons coming with the beta, we know of six that will be present in the game (depicted below): Assault Rifle, Battle Rifle, DMR, SMG, Rocket Launcher or RPG and Sniper Rifle.
This slideshow requires JavaScript.
Multiplayer Beta Map 1 – Re-imagining of Midship
Thanks to Vic Deleon, we know that one of the maps shown today is a re-imagining of the Halo 2 map Midship.
Multiplayer Beta Map 2
We don't know what the second map is, but here's screenshots of it.