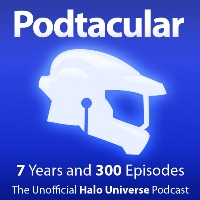 Download
Today marks a very special occasion for us. Seven years ago, Mike Funk (aka foomojive) started this podcast and is the reason we are standing here where we are today. I have had the honor and the privilege to follow in his footsteps and keep Podtacular going, but neither of us would have been able to do so without the support of the staff who have tread the path and the listeners that support the show. Unfortunately, not everyone who has played a special part in the Podtacular history books was able to make it, but they deserve honor none-the-less. We plan on having everyone on at some point in the near future so we can play catch up, but for now, this will have to do:
foomojive – Founder and Host
Spelchek – Co-host
JVB – Co-host and Community Manager
Dialpex – Website Administrator and Community Manager
CapnKrunk – Website Administrator
ChuckieJ – Community Manager
Lancelot – Host
GLewis – Co-host
BrentGamer – Co-host
These individuals have shaped Podtacular into the podcast and community that it is today, and they deserve all of our thanks and gratitude. Join us for this very special episode as we take a look back at our history and look to what the future holds. See you star-side and Keep on Fraggin' Trucks!
Podcast: Play in new window | Download (108.0MB)
Subscribe: Apple Podcasts | Android | Google Play | RSS