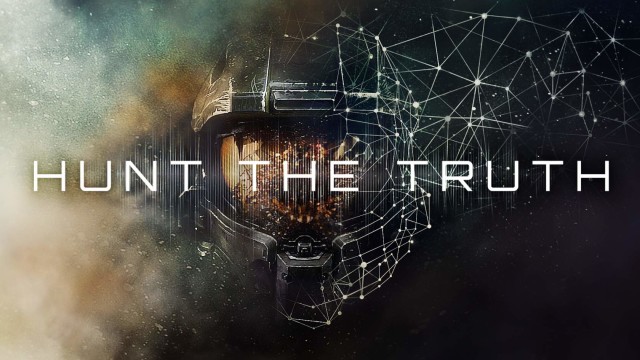 Back in the Spring of this year, we heard the story of one man's quest to hunt the truth behind the Master Chief's AWOL disappearance and the schemes of ONI.  Since then, Benjamin Giraud (Keegan-Michael Key) has been detained by ONI and his efforts to expose ONI and reveal the truth to all of human occupied space put to rest.  Now we turn our attention to a familiar, but still very mysterious FERO (Janina Gavankar), not Petra Janecek (Cobie Smulders) who we anticipated would pick up the pieces at the end of season one.  We haven't seen the end of Ben nor Petra though, but many new exciting characters will be introduced along with an impressive new cast featuring Tamara Taylor, Mark Hamill, Vanessa Marshall, Alan Tudyk, Rosa Salazar, Bruce Thomas, Peter Serafinowicz and William Salyers.
Halo franchise development director Frank O'Connor, Hunt the Truth creative director Noah Eichen and season two lead Janina Gavankar talked with Time giving us details about the second season.  In an audio preview from season two, we learn FERO will sit behind the microphone, giving us a different perspective, picking up the pieces where Ben left off in season one.  Noah told time, "It's not a person making a show, it's not a host who's making this for an audience.  I started thinking about it like True Detective season one, where it's a person recalling events. And it's a little more like a horror film to me, there's some really horrific stuff going on as we get closer to Halo 5."  These new episodes will be fewer in number, but longer in duration, where many of our burning questions will be answered.
Check out the full article an exclusive look at season two over on Time.  Season two premieres tomorrow on Hunt the Truth's official website.