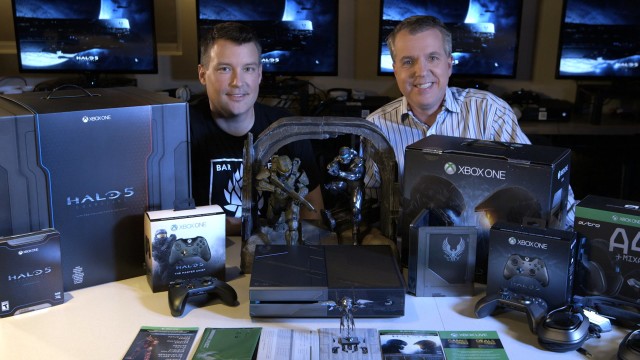 Do you have a love for Halo? Do you have a collection of Halo merch that proves your fandom? Halo Waypoint is looking for video and photo submissions from the community that show off your passion for the franchise through launch promos leading up to the game's release.  This is your change to have your collection shown off to thousands of Halo fans.  If you are interested in showing off your passion to the world, there's a few guidelines for submissions:
Video length: 1 minute or less!
Video Frame Size: 1920 x 1080 (16:9, maintain native frame size)
Video Frame Rate: 29.97p (preferred for 1080p natively produced content)
Video File Formats: AVI, MP4, MOV and WMV (H.264 codec preferred)
Audio: Stereo (192 – 384 kbps audio bitrate)
Photo File: JPG, PNG and TIFF – at least 300 dpi
Send your submissions via WeTransfer.com to: videosubmissions@halowaypoint.com or photosubmissions@halowaypoint.com, and also include your name, gamertag, hometown, and Twitter if you have one.